Welcome to Paintball Matrix Hertfordshire
Book Now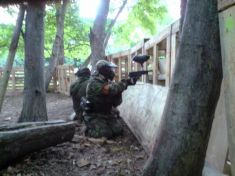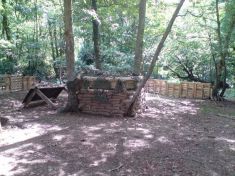 It has taken a skilled team 2 years to make Paintball Matrix Hertford ready for play. We have 65 acres of woodland with 14 fields of play including Hamburger Hill, Fort Ranger, The Village, Snake Field, Tournament Training Field and Bridge Attack. Our main aim is to provide quality paintball at reasonable prices, which will encourage people to re-visit and recommend us to their friends. Our site marshals include players from our very own Teams, and the Special Paintball Service (S.P.S), as well as other team players with many years experience.
Average Paintballs Used
Pricing
Game Fee
£9.99 per player
1st 100 Paintballs
£10. Free when booked online!
Paintball Price
(100 balls)
£6.00 on the day

Session Times
Limits
Extra Information
| | |
| --- | --- |
| Notes | bbq if requested at time of booking, veg option available, free tea and coffee all day |
Optional Extras
Why not book your Paintballs in advance to save money!
400 PaintballsThese will be given in addition to your free 100
600 PaintballsThese will be given in addition to your free 100
1000 Paintballs
These will be given in addition to your free 100
Save 10%